Optical Staff
Whitney Head-Burgess, ABOC
Hailing from Missoula, Montana, Whitney has lived in Oregon since 1999. She received her B.S. from Eastern Oregon University in 2010, going on to earn a B.A. from Southern Oregon University in 2013 and an M.A. in Sociology from Portland State University in 2019.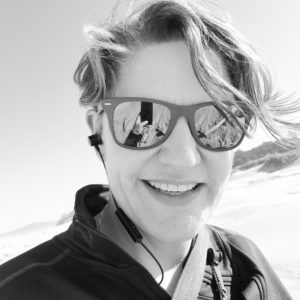 Whitney began her career in optics in Spokane, Washington in 1998, and has been an American Board of Opticianry certified optician since 2003. She served on the Optician's Association of Oregon board of directors from 2002 until 2006; helping plan and organize optician education, outreach and the yearly convention. Whitney keeps up to date with current trends in frame, lens, and contact lens technology insuring that your prescription will work to its highest potential. When not at the clinic, she can be found surfing at Agate Beach, or walking with her dog, Walter.
Linna Anthony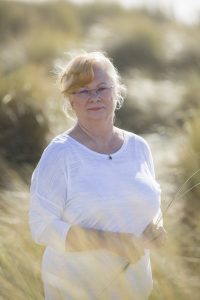 Linna Anthony is a lifelong local; born in Toledo and graduating from Waldport High School. She went on to attend Southwestern Community College in Coos Bay, earning an Associate's degree.  Experienced in many areas, she has a diverse work history including a background in electrical wholesale, hospital plant management, and property management. She has worked around the country.  Linna began in the optical industry in 1993, and attended management and optical training school in San Antonio in 2009.  She managed Vista Optical between 2009 and 2013, before joining us here at OC Eye Care in 2015.
Optometric Staff
Jennifer Burris, CPOA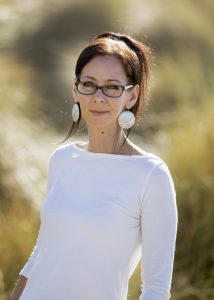 Jennifer is a Pacific Northwest native who returned to Oregon in 2014. She began her career in eye care in New Mexico in 2004. Holding her 2nd paraoptometry certification through the American Optometric Association, Jennifer most enjoys patient education and disease management. She is a 2019 graduate of Portland Community College in computer science. In her free time, she can be found spending time outdoors with her dogs, playing guitar, and watching football.  Jennifer would like to express how excited she is to be a part of the OC Eye Care team, and looks forward to assisting the Lincoln County community with their vision and eye health needs.