Additional Staff
June Rushing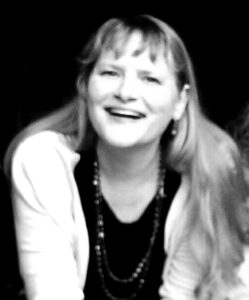 June has been an influential member of the coastal community for the last twenty-six years; many know her from the local music scene where she is a phenomenal singer and musician. Bringing twenty-eight years of insurance billing to OC Eye Care, June manages all our financials and insurance billing. Warm and amiable, June is happy to work with patients regarding insurance questions and payments. When not in clinic June enjoys singing and playing music with her band, reading, and enjoying time with her two cats and her Australian shepherd, Pearl.
Flor Aparicio Reyes
Flor is a 2019 graduate of Newport High School where she founded the Hispanic Culture Club and was a National Honor's Society member. Now in her second year at Oregon Coast Community College, she is majoring in psychology with the aim of becoming a therapist. With a background in administrative assisting and hospitality,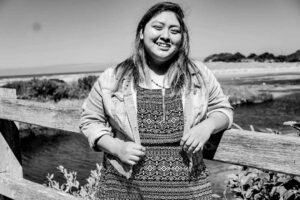 Flor brings her exceptional customer service skills and quick wit to our reception.  In her spare time, she enjoys spending time with her family, travelling, and exploring the world.
Baxter, Fuzzy Overlord
Baxter will often look down on you from the second-floor window as you arrive at OC Eye Care. He looks down on all of us. On warm days he may even meow a greeting down at you. Beloved of the doctor and most of the staff, our fuzzy overlord stays out of the office but observes the comings and goings from his perch on high.