Featured Frame Brands:
Modo Eyewear
Modo Paper-Thin Titanium, Paper-Thin Acetate
At just 6.8 grams, Modo's Paper-Thin Titanium frames are stylish, sleek, modern, and light on the face. Further, the durable titanium construction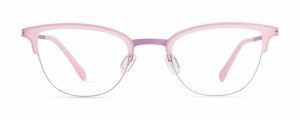 will insure that the frame keeps its shape and fit for years to come. The Paper-Thin Acetate frames combines the same lightweight design and durability of the Paper-Thin Titanium with the vibrant color and comfort of a plastic-style frame.
Block Titanium
The Block Titanium line combines the classic feel of a titanium frame with the time honored sleekness of European style metal frames.  Fresh color combinations in their signature dual color schemes add a modern flair to this classic style of frame.
Metal Core Acetate
Coated with 2.8mm of high quality, thin acetate, the metal skeleton in these frames helps them hold an adjustment and reduce weight while providing the styling and comfort of a traditional plastic frame.
Super-Thin Acetate
With an attractive price point, vivid colors and striking shapes, the Super-Thin Acetate line is a great choice for both men and women.  Simple styling, and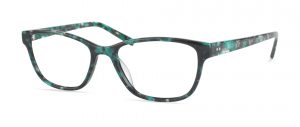 vibrant color and pattern make this a great choice for those wanting to make a statement.
Modo ECO
ECO Biobased
Modo ECO Biobased frames are made from 63% biobased plastic materials.  These materials come from non-food based plants matter, and the resulting frames have vibrant color, great fit, and are incredibly light on the face.  Further, Modo plants one tree for every frame sold.  To date, the company has planted over 1.4 million trees worldwide.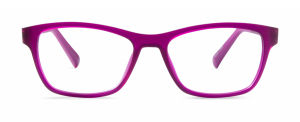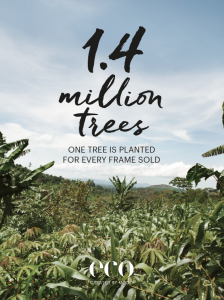 Modo's frame lines can be viewed at: